It's Friday night around 9pm in the local and things still don't look like they've changed too much from the norm... The familiar furniture, the clocks on the wall running alongside the dusty pictures of the last local club Championship winning side. The same crowd sit along the back bar benches and the old men chin-wag continuously upon their prestige high stool.
Friday nights bring with it the two hour burst of youth with the arrival of the local youngsters before they head off to town to score a local bit of talent...The bar tender is selling off the unwanted WKD and promotional cans of Heineken to these untrained tongues before they hit the town full of Dutch courage. The only thing Dutch by the end of the night will be the origin of the beers they're guzzling...
I prop myself at the bar trying to memorise my table's drink order and a unique label catches my eye. The shelves are stocked with a selection of Irish beers from the local micro-brewery just up the road. I feel an unusual sense of pride even though it makes sense for a local bar to stock local Irish craft beer.
And so here it arises, the million dollar question from the bartender to the old man on my left, who's mastered his drinking habits over the decades...
'Pat will you try one of them local craft beers we just got in?'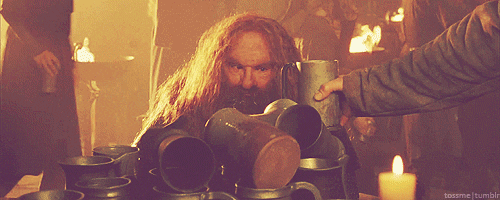 His eyebrows rise in line with a smirk without a worded reply. But it's a clear reply all the same!
Even with the reasonable price, and fresh unique taste from the non-filtered and non-pasteurised product, changing the old man's drinking habits is as hard as changing his two triangular ham n' cheese sandwiches and 'wake milky tae' of a Monday morning! But there's beauty to stubbornness too and sometimes things are better left as they are!
In saying this I never thought I'd see the day my old man knew about the likes of FaceTime or that Apple was something other than a fruit that grew on a tree.
So here's hoping that someday local, fresh, Irish Craft beer will be chosen well ahead of the chemically induced imported beers from those monopolised breweries centralised across the EU and USA.
What do we think folks? Will the older generation cross over to the crafty side or are old habits hard to break?